Is your small business taking advantage of the Facebook Page capabilities?
Lets examine the new Page capability to Like other Pages and display them prominently.
First, find other businesses that have Pages and followers that resonate with your products and services.  These could be existing partners or businesses that have natural synergies.  Take a look at this example: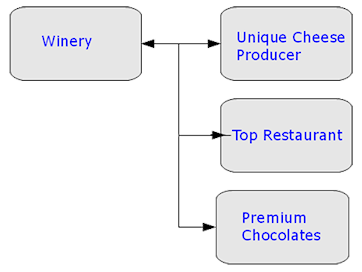 The winery has perfect synergy with the cheese producer, restaurant and the chocolate producer.  The winery would greatly extend the brand and visibility of the company by appearing in the prime Like position (one of the top five positions) on the Page's of the others businesses.  If each of the Pages receives 25 views per day, that's 75 more times per day each page is presented to potential clients with an endorsement from the partners.
Is there any value in having your page views increase by up to 3 times over night with no money changing hands?
A reciprocal agreement among the four is a huge win win for all of them.
Take a look at this cropped image from the Starbuck's Page.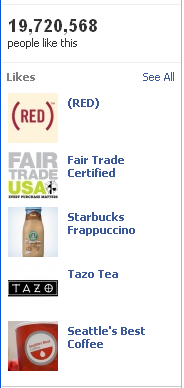 Is there any impact on these brands with nearly 20 million people that Like this Page?
What would be the value of this placement to your small business?
Don't let this no cost opportunity slip by your business.  Examine your existing relationships or start new ones and get your Page positioned in the prime Like position today.
Start getting the additional Page exposure right now!
For more ideas on how to use social media to improve your business results, contact us today.