On October 13th, Google announced significant changes to how Google Places information will be managed. Essentially, third parties will be afforded the opportunity to make changes on any business in Google Places whether it is claimed by the owner or not.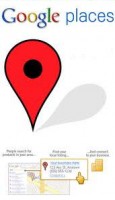 According to the official announcement for the change, Google is introducing a streamlined process for updates to potentially incorrect listings. In instances where data such as the business hours, address, or name of a location are submitted, "the organic listing will automatically be updated and the business owner will be sent an email notification about the change."
Google also announced they are working with third party partners and making changes to the web-crawler to obtain up-to-date data about businesses in support of automatic updates.
Anyone, this includes customers, competitors, or employees will also have the option of updating a business listing on Google Places, claimed or not.
According to a post at Bumenthals.com business owners will be notified by gmail before changes are applied.
Google says AdWords and AdWords Express won't be impacted by the change.
I've spent significant time reading various news sources and blogs on the topic to get a good understanding before writing this post.
I'm concerned about the impacts on the small and medium sized business owners. Here are my four primary concerns:
Business owners are exposed, because effectively anyone can make a change to a Google Places Page. At this moment in time, I have not found a clear dispute resolution process or policy on malicious intent.
Currently business owners don't typically monitor their gmail accounts looking for official messages from Google with what amounts to a negative option on their business listing.
How accurate will this process be for the business owner?
Finally, Google promises to protect any investment in ad dollars spent by business owners with them, but there are no remedies proposed for dollars spent on setup or management of the Google Places listing with third parties.
I've seen some negative responses about this change from Google, but frankly I'm surprised that I haven't seen a stronger negative response to this change.
What are your thoughts?
How will you respond to Google?